One of my beta readers developed a cool little mobile application for a school project. Derek asked me rough out a plot then paid for some cool artwork from Tone Rodriguez. He hasn't received the grade for the project but I'm betting it's an A. You can find the current beta version of his at the following URL.
http://www.derekmbrown.com/estories/WOG/
Here's the intro to his game.
Its Your Choice Adventure

Welcome to the World of Grey: The Beginning.

World of Grey: The Beginning, WoG, is a simple SciFi text adventure based in the gritty World of Grey, created by R. Keith Athey. You choose your path thru the story like the old "Choose Your Own Adventure" books of the 1980s. The shortest and most successful path follows the most likely choices the protagonist "Sarge" would make. Your reward for navigating the adventure successfully is a prequel experience that is a lead-in to the eBook World of Grey. Also, you'll discover the full eBook that inspired this adventure at the end.

Take a moment and get to know the story characters and your team-mates. Tap the Meet the Crew button to see sketches of the main characters as imagined by comic artist Tone Rodriguez.

Or, just tap "Begin Adventure" to just jump in.

Once you've navigated the story, you will have the opportunity to start over with a clean slate and make other choices. If you are interested, you can also go straight to Smashwords where the complete eBook World of Grey resides and buy it for yourself.

Have fun!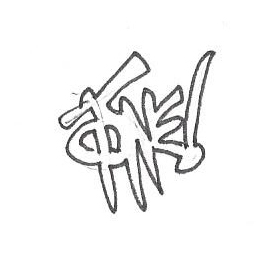 Tone Rodriguez provided the artwork. He's is a remarkable artist most famously known for his work on The Simpsons, Futurama, and my favorite, The Snake Plisken Chronicles. Tone spent an hour and a half working on these sketches and inked them as well.
Your truly wrote World of Grey. It is available on most eBook distributors (see sidebar).






by